Hellooo Blogger World, I know I didn't post for a couple of days...mostly because I was getting my life together! Anyway, summer has began for me and next Fall is going to be the craziest ride of my life....you know....college. Summer already has been draggy and slow, but atleast I get to sleep in late. Recalling from this hectic senior year in high school, I realized that through all the hustle, I learned a few tips on how to get ready fast in a rush. Here are all the secrets to beat the clock in a rushed morning.
Plan Outfits Before Hand
This probably sounds annoying, but I was just raised that way. I always plan my outfits for the week on Sunday and hang them all up. This way, if something needs to be laundered, it can be and you can pick all your accessories in piece. No getting up in the morning, tyring on, ironing, anf changing from outfit to outfit. This is life changing. Just pick out a few outfits on the weekend, iron them and get your life together girl. If you don't procrastinate on your outfits, you will be the best looking mess ever. Leaving everything to the morning of, is the worst thing you can do to yourself. This way all the clothing stress for the week is done and gone.
Easy Hair Solutions
On rushed mornings do not be that person that takes a long karaoke filled shower. Just don't. If you really stink then maybe. Best thing to do is to always wash your hair the night before, that is what I prefer. But otherwise, take some baby powder, dump some of that into your hair and massage your hair real quick. Its a cheap alternative to dry shampoo and gives you undeniable volume and thickness. Trust me, this is coming from a fine haired girl. Then quickly plug in the hairdryer and blow out that white dusty stuff. Then either do a quick bun, ponytail, or braid. Leaving your hair open on a messy hair day, is not a good option. A done up hairstyle, conceals all that has to be hidden. To gige your bun or ponytail extra volume, take two bobby pins and pin them into the back of your scrunchie. This way your hairdo will not sag down and will stay upright. I do the bobby pin thing like everyday. Its a miracle. Especially since I have fine hair, my ponytail gives into gravity.
Easy Breezy Breakfast
Now don't get all beauty guru and try to whip up a fancy entree last minute. It will not happen. Always have some ingredients at home for that quick panic breakfast. Ideas can include: pancakes made from the boxed mix, a fruit bowl, quick boil oats, milkshake, scrambled egg with chopped vegetables, toast and nutella, cereal and milk, granola bar and yogurt, egg sandwich, and so on. The list is endless. You can always whip up something real quick. Do not skip breakfast or get into your car and hit up the McDonald's drive thru for some nasty egg mcmuffin stuff. Remember, we want to be a healthy not fatty.
Pack That Bag
When you pack that bag pack it fast, whether it be your purse or bookbag. Toss everything in, no time for organization. Toss in all the books, pencils, laptop, whatever. Don't forget anything! If you have a gut feeling you should take some assignment or project with you....do it. Don't be that kid that forgot their project at home, when your gut told you something was up. After your pack. Run.
Makeup In Minutes
This is for the glam dolls, that actually care what they look like and can not stand being sleazy. I got you covered too. The best thing to do is to slap on that foundation, really quick. Let it set, then skip the eyeshadows and eyeliner, get to mascara and lips. Use a bright lipcolor, it tricks the mind into thinking that you put effort in to your makeup. If you get stuck on the eyeshadows and eyeliner, you will be late. Big time. Grab the highlighter though, you have to atleast be looking moist and shiny if not fancy. Streak it across each cheekbone and the nose bridge real quick. That should do it. If you still look like hell, pack the makeup bag with you and do it on the run or on the bus or train.
Well that should do it!
Look, you can't get any more innovative on a rushed morning, I was brutally honest, I'm not going to glamorize it and make it seem easy. Rushed mornings are all about the sacrifice of your usual routine. Being prepared beforehand is the only savior to the time catastrophe. Even with a bad morning, don't let it influence the rest of your day. You should still have a good day. Hopefully this helped your lives, I know for me it did. This is all stuff that I learned purely by experimentation. It seriously works, so I can actually sleep in past the alarm time and get ready all fine. I take literally 30 mins every morning, and that includes eating. Talk about getting the most out of your sleep time. Just because you are a girl, does not mean your looks can't slay and you can't save time. It is very possible!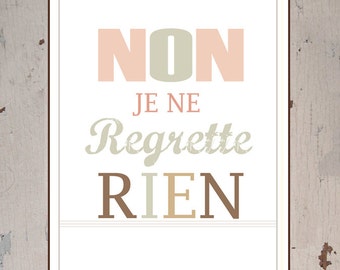 Thankyou for reading!!!
-ISBAH XOXO